HOME
de stelling/FRAMED#2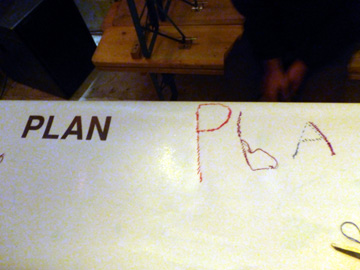 first text under construction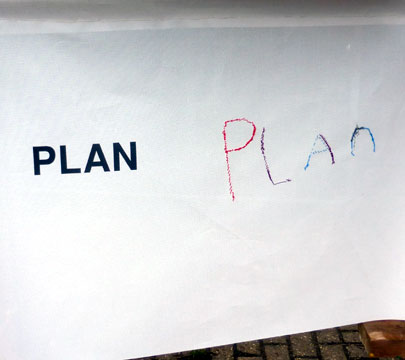 finished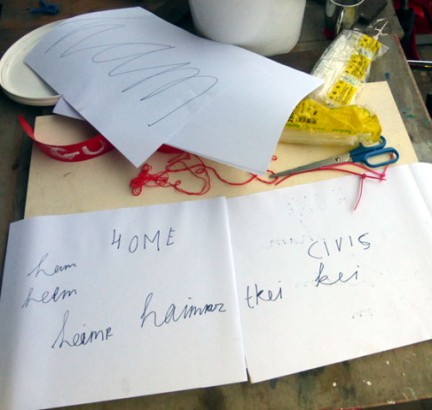 FROM HOME TO CITIZEN

etymology of the word HOME via ham, heem, heimr
to haimaz, which can be linked to the word 'tkei (laying down). Through kei (ground in common use) a connection can be made to the the meaning 'civic'.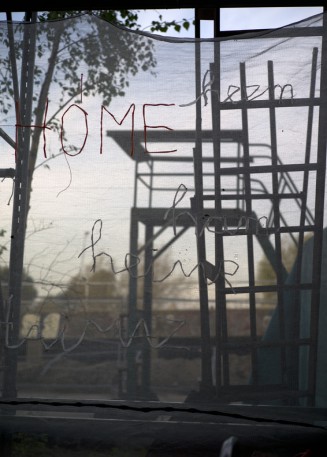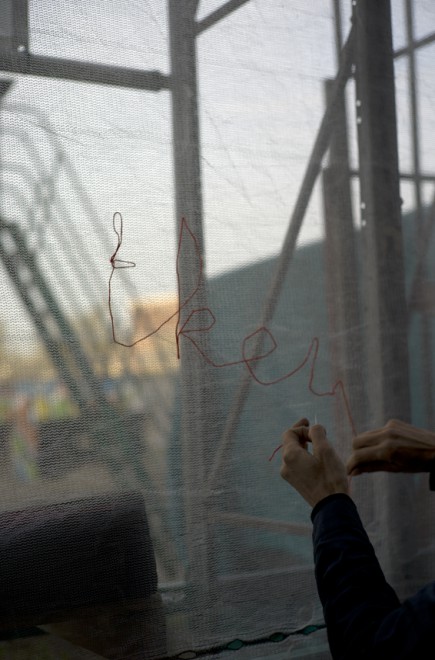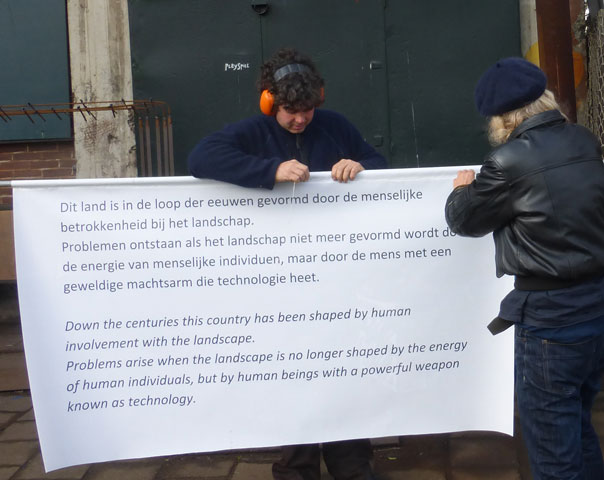 sewing the Le Roy quote to its fixture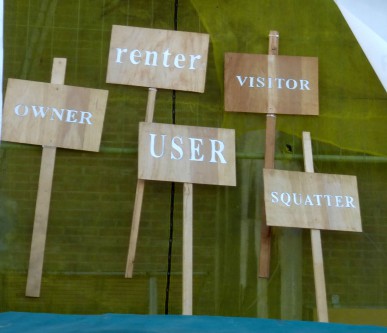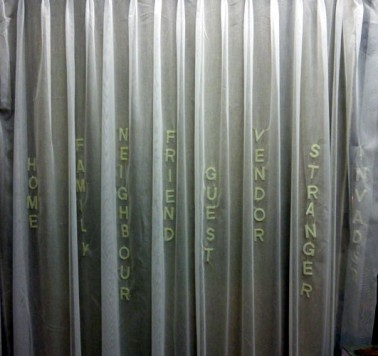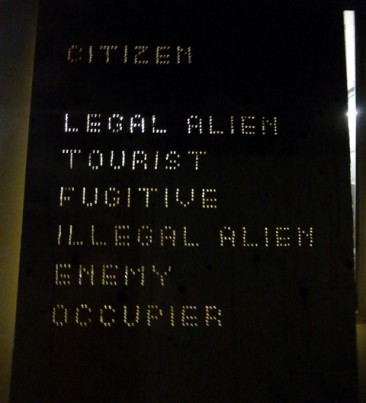 As part of our research into the role of planning on our lives we have tried to make an analysis of the different positions we take ourselves on a daily basis.
First analysis is what kind of forces or regimes we are part of. We came tot he conclusion that in relation to planning we can see ourselves in a social context, that of users of real estate and as citizens.
Next step was to think about the being in the core, connecting fully and being on the fringe or even embodying a threat to the central category.

So here it goes:
from OWNER to SQUATTER
from HOME to INVADER
from CITIZEN to OCCUPIER

The first names the absolute power/safety/right the last ones contests and overrules this authority.

We haven't looked in the areas of science and expertise yet but will do this.



As a result of this analysis we are in the proces of adjusting the categories named in with the images we used in de stelling/FRAMED.

EXAMPLE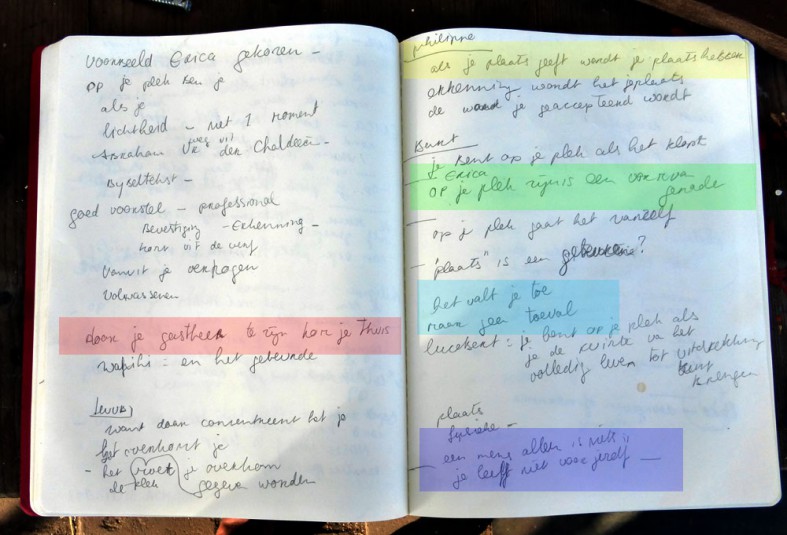 Notes from the Socratic talk we had last week.
We are planning a similar talk on identity in the coming weeks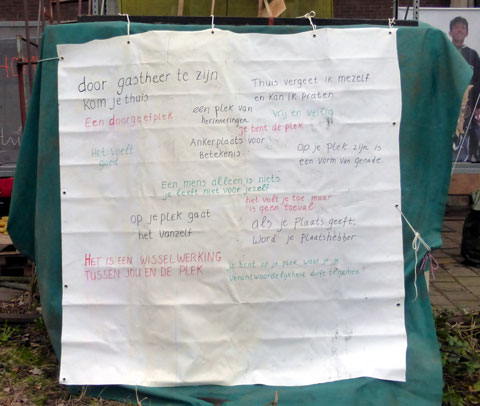 ---
---
'TEXT'